---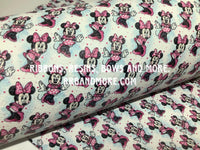 Synthetic leather sheet perfect for bow making and crafty projects. All sheets have a beautiful smooth feel with a woven felt feel backing, can easily be cut via hand or popped through a machine. 
Size - each sheet size is approx 20 x 34cm (which is slightly larger than an A4)

The Litchi fabric has a unique texture and pattern, inspired by the outer shell of the Lychee fruit
Please note due to lighting images appear dark than they should, and image placement may be different based on cutting of sheets. Also due to supplier production some sheets on the back may be marked with glue or dirt but this does not effect the use.